Welcome to FreeClyde.com. This website is under construction, however the purpose of this website is to provide a long standing tribute to music composer Joel Goldsmith who passed away on  April 29th, 2012. Joel will be missed by many, but his legacy will live on by means of his music. We must also not forget Jerry Goldsmith, father of Joel, who passed away on July 21st, 2004.
FreeClyde.com was Joel's official website, which has since expired at the end of March. In order to preserve his memory, FreeClyde.com was acquired at an auction so that a tribute and memorial could be created.
This website is maintained and created by a fan of Joel's. This website is not related or tied to Joel Goldsmith in any way.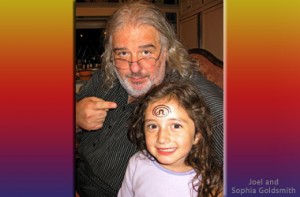 Some of Joel's works include(in no particular order)
Stargate SG-1
Stargate Universe
Stargate Atlantis
Witchblade
Helen of Troy
Stargate: The Ark of Truth
Stargate: Continuum
Star Trek: First Contact
Call of Duty 3(Video Game)
Source for above information Wikipedia
If you would like to see what FreeClyde.com looked like when Joel was still around, please view the below link on Archive.org